March 6th, 2014
But I like it.
February 18th, 2014
link to vid after the jump
http://pitchfork.com/news/54015-afghan-whigs-share-algiers-video-announce-tour/
January 21st, 2014
Just scored music for a promo for the Big Easy Roller Girls, New Orleans' roller derby organization.
You can check it HERE on Vimeo.
January 15th, 2014
January 1st, 2014
.
Had a bang-on NYE with TMac & Bonfires, plus nobody froze to death to boot!
July 12th, 2013
Chateau Daveaux is getting an upgrade and a bit of a facelift – I'll be doing more mix projects so had to consider an upgrade to the I/O scheme, monitoring and client comfort. Which is another way of saying that I get to geek out hard for the next few weeks.
I originally wanted to be able to track bands (drums) at the house, given the New Orleans standard 13′ ceilings and off-ground cypress & pine construction, and it IS do-able for small combos, but I think it might be a tall order logistically. Now that we're tweaking out Palmetto Heights, I've got that space for loud stuff and bands.
If you have a mix project, or would like some instrumental juice for already tracked material, shoot me a line at misterdavidrosser@gmail.com.
May 27th, 2013
.
This month I finished tracking & mixing for the Terry McDermott And The Bonfires EP "Palmetto Heights" (sheduled for June UK release on Fat Hippy) & got the mixes delivered just in time to fly to L.A. & work with my Afghan Whigs brethren on some music for a coupla weeks.  A whirlwind month for me.
.
Mastering engineer & friend Bruce Barielle did a great job on the EP, especially in the face of a million last-minute inconveniences. He had to get creative, since half of the tracks were done in L.A. by Ari Blitz, and were a different-sounding than the NOLA tracks. I think ultimately he did a killer job complimenting those tracks and sequenced the final.  Still, it's way more fun when you can just work to compliment the art rather than remain stuck in problem-solving mode, making compromises the whole time… Luv ya, BB!
.
.
I'm in L.A. right for another few days, then home to NOLA to do some more recording & mixing on other stuff, the whole while getting Chateau Daveaux sound-treated so's I can do proper mix work there. Finally I have a room big and neutral-enough to know what the hell is going on with the bottom end in my mixes. Plus working in yer drawers is satisfying too.
.
The Presevation Hall Jazz Band horn section showed up in L.A. for a bit so we were able to get them to spread some love on some of the tunes. I can't wait to hear the finals.
.
The Bonfires are to do some dates in UK in June, mostly in Scotland – I'll put them up as soon as I can get formatted info.
April 18th, 2013
It's been a busy Spring '13 – I'm re-assembling Chateau Daveaux, getting her ready for mixing and a certain amount of tracking. The place has 13-foot ceilings like most of the grand old Louisiana colonial-style homes, and with enough knickknacks on shelves & oriental rugs I should get a decent amount of sound diffusion & reflection control & still take advantage of a good-sized space.  I'm still on the fence about ProTools I/O options – since I'm not trying to track more than four people at a time here or get into big drum situations it doesn't make sense to drop thousands on an HD rig but it would be nice to have a good neutral-sounding "8 in/8 out" box with a/d-d/a conversion. Call it option anxiety, there's just too much shit from which to choose.
.
I finally had my old '60's Gretsch (Maxine) re-wired and given a little TLC from Jerome Garbutt here in NOLA. I forgot how much I loved that sound, there's no guitar that sounds like her. Not a versatile instrument but when you need THAT SOUND, there it is. Here's the test track:

.


.
Been doing some shows with my friend and fellow Algerian Terry McDermott, which are fun & totally rock, although I suspect some of his core audence was expecting more balladry (he's a rock artist in sheep's clothing). This weekend we'll do an opener for the mighty Terry Reid here in New Orleans, and I believe I'll be sitting in with Mr. Reid's band on guitar. A bit intimidating, that man is the master.
.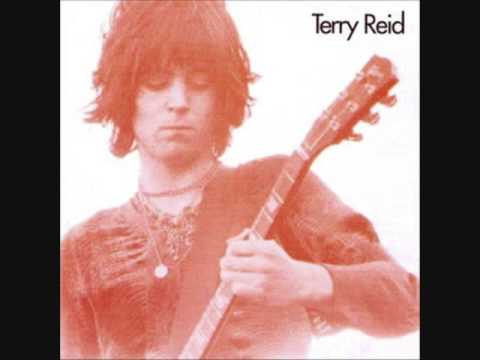 ('To Be Treated Right', from Terry Reid's masterpiece Seed Of Memory)